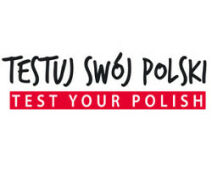 Polish learning exercises
The course books from the Testuj Swój Polski series are sets of excellent exercises for learning grammatical and lexical material.
The  books in the Testuj Swój Polski (Grammar and Vocabulary) series are perfect supplements for the HURRA!!! course materials. Through correlation with individual lessons, the HURRA!!! books expand the vocabulary and provide additional material to practice specific grammatical problems.
The PLUS series is particularly interesting as its individual sets contain the book, index cards with a box, and an mp3 disc with recordings of audio clips in five languages (PL, ENG, DE, IT, ES, RU). They also contain audio clips.